Effective for treating virtually
every type of pain athletes face:
Chronic/Acute Pain
Aching
Poor Circulation
Soreness
Stiffness


Sprains/Pulled Muscles
Throbbing/Tingling
Shooting/Stabbing
Burning/Stinging
Cramps/Spasms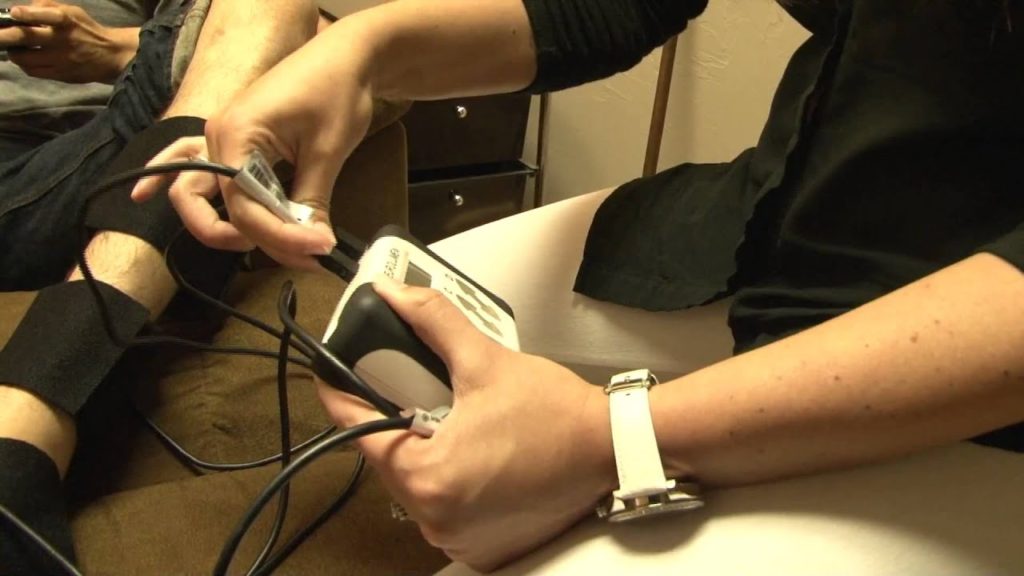 Once the wraps are in place, the control unit provides up to 30 minutes of simultaneous transcutaneous electrical nerve stimulation (TENS), and specifically engineered low-level laser (LLLT) and light-emitting diode (LED) therapy.
Four controls adjust the strength of the pulse.
Multiple session time settings.
The innovative nature of the technology offers significant improvement over laser-only or stimulation-only devices. Recommended use is three 30-minute cycles a week for the first month, and then once a week or as needed after that.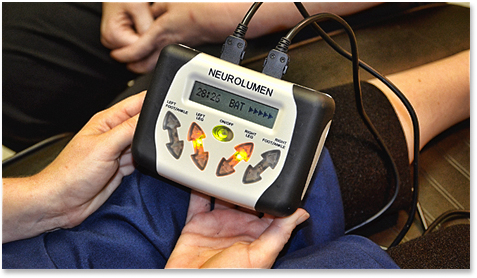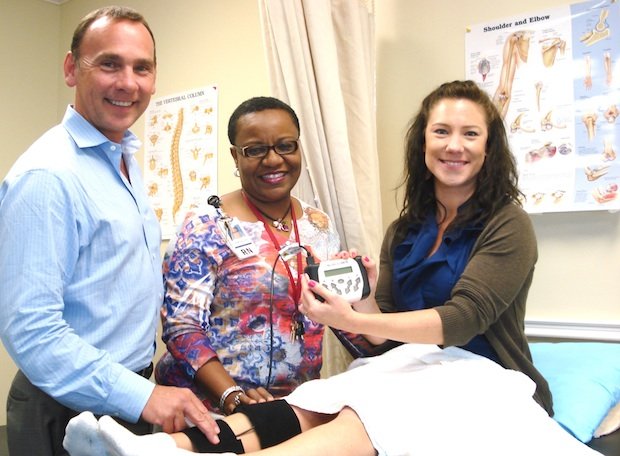 Even just one 30-minute treatment can provide dramatic results. This pioneering approach combines the restorative properties of light therapy with the therapeutic benefits of electrical stimulation. The resulting synergy of technologies provides the most effective pain treatment available today.
The Neurolumen device is currently only available by prescription, but associates will be happy to help assist you with obtaining a referral from your physician. Patients typically apply directly with their insurance provider to determine if coverage is available.
Neurolumen can be sent home with athletes or can be used in the training room