Neurolumen on the Doctors
It's every parent's nightmare: Finding out your child has been in a catastrophic car accident. Hear how Shelly invented a medical device to help her daughter, Kara, walk again, even after doctors said it may be impossible.
Mother invents device to help relieve pain
As Shelly watched her daughter struggle with persistent, debilitating pain, she threw herself into a search for alternatives to high doses of pain medication. Shelly's tireless pursuit led first to low-level lasers, then to the revolutionary discovery of multi-modal technologies. The result not only helped her daughter — who's since completely healed and has given birth to her own child — but has proved to be a promising therapy for other pain sufferers as well.
Doctor Finds Pain Relief for His Patients with Neurolumen
The Neurolumen uses low level laser, leds and electrical stimulation to increase circulation and decrease inflammation. It can be used to mimic walking to increase the circulation to an area naturally.
Relief from Crohn's Disease with Neurolumen
Veteran has been battling Crohn's Disease and the pain for 40 years. He finally got relief after one hour of treating with Neurolumen. Pain relief lasted 4 days. He is so happy. Neurolumen is available through the VA
How Neurolumen got Steve P. out of pain
Steve has spinal stenosis and surgery was his only option since he could no longer live with the pain. Find out how Neurolumen helped him get not only his spinal stenosis under control but also his shoulder.
How Neurolumen helped with Christian's Multiple Sclerosis
Carol's video testimonial.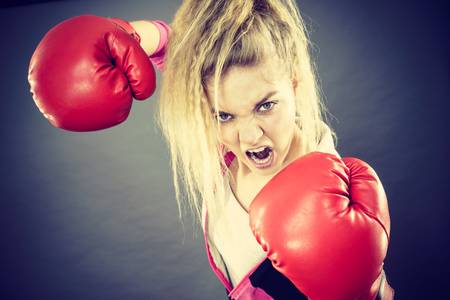 Pain Hurts More Than Your Body
Throughout my life I have suffered tremendously from chronic pain.  I know there are many times I am not myself, in fact I am just plain mean.  I don't want to act that way but I just can't help it.  Pain takes me and slams me down to a level I can hardly rise above.  This was me before I had Neurolumen.  Hello, my name is Shelly and I suffer from chronic pain. Neurolumen has changed my life.  Not just because it helps ease my pain, but because it gives me hope.  I know that if I get the Neurolumen on my back it will stop the pain and I can live my life the way I want.  Not with the pain dictating what I can and can't do.  Or the pain medication altering my mind and personality so I can't enjoy myself with others.  
Neurolumen is a labor of love.  I hope that it helps you or your loved one the way it has my family. 
I am writing this testimonial to let others know of the results of my treatments with Neurolumen process developed by Shelly Henry and the wonderful relief I have received from my chronic pain symptoms.
My problems with chronic pain started primarily with my back surgery in 1988. Since that surgery I have suffered constant pain in my lower back radiating down my left leg into the bottom of my left foot. I have also experienced numbness from my left hip into the ball of my left foot. Since the surgery in 1988, I have had four more surgeries on my back including fusions and installation and removal of steel rods. None of these surgeries relieved any of the pain or numbness. In addition to the above back surgeries, I have had shoulder surgery, elbow surgery, and two knee replacements. These surgeries were required primarily due to my falling and injuring myself due to complications from the back surgeries.
I have tried many different approaches to relieving this pain and numbness. I have seen psychiatrists for counseling and coping skills such as biofeedback, relaxation, imagery, meditation and self hypnosis. I have attended a thirty day back clinic that also included extensive exercise programs, dietary and nutritional changes and stabilization techniques. I was treated with various injections including 90 shots of carocaine and glucose gel as well as cortisone injections at a later time. I have tried using a TENS unit with little relief. I have taken a wide variety of pain killers and muscle relaxers for over twenty two years with no real relief. After my last back examination, I was told that my best remaining hope of getting any relief from the chronic pain and numbness was to try neurostimulation therapy. This involves surgery and implanting a device by the spinal column with another controlling device worn on a belt near the implant. I could not try another surgery for something that I did not know would relieve my pain and numbness.
Due to the prescription pain relievers I had to take to get any relief, I had settled into a very unacceptable lifestyle. I could not think clearly or remember important dates. I was unable to perform routine chores such as cleaning house, cooking, washing dishes and doing laundry without extreme pain. I could not play with my grandchildren or attend any of their special events. I was unable to ride in a car for any length of time without making my pain worse. I had become a very irritable person who was intolerant with others who could not understand my chronic pain and how frustrating it was to be so limited.
In early May 2010, I was talking to my neighbor regarding my chronic pain and how frustrating it was to not be able to enjoy my grandchildren. She told me about Shelly Henry and of the relief both she and her husband had received after being treated by her. I discussed with my husband possible treatment with Shelly and prayed about it for almost a month before calling to schedule my first visit. After all the past disappointments with different treatments to try to get some relief from my chronic pain, I did not get my hopes up for any help.
I was first treated by Shelly on June 8, 2010 and have received additional treatments on June 10, 15, 22, and 24. The relief has been truly miraculous. After the first treatment on my back, leg, knee and foot, I received relief from my chronic pain and numbness. I was afraid to say anything to my husband, because the relief was so great that I did not think he would believe me. After the first treatment, I stopped taking my Tylenol 3 and Flexeril as they were not necessary. I had no pain. After my second treatment I was able to stop taking medicine for restless leg syndrome and have now discontinued Trazadone.
In addition to the pain relief, my life has become a joy to live again. I am able to do my share of the work around the house and have played with my grandchildren on their terms. I no longer have a pained expression due to all the pills. My husband says I look and act twenty years younger and that I have more energy than I have had in many years. He says my personality and whole outlook on life are now a joy to share. A different neighbor even asked me if I had a facelift. I can truly enjoy life again.
Shelly Henry is a Christian who truly cares about her patients' health. She instills confidence and trust with her honesty and professionalism. I have recommended treatment by Shelly to several of my friends who also suffer from chronic pain for different reasons. I would recommend Shelly and this treatment to anyone who suffers from chronic pain. It might not work for everyone, but my relief and the subsequent effects on my life have been truly a miracle.
Hi, my name is Amelia. I have had scoliosis in the upper part of my back since I was 12 years old. I have been to several doctors, tried pain medication, pain patches, gone to therapy of all kinds and nothing helped my everyday aches and headaches. A friend of mine told me about Neurolumen and I thought "why not give it a try". To my surprise it actually works. I rarely have headaches and the inflammation has gone down tremendously. I recommend it to as many people as I can. It is such a blessing.
What a relief to finally find help for my chronic foot, knee, back and neck pain. After many years of suffering, my pain is finally becoming tolerable after only a few Neurolumen treatments. The treatments have eased the pain considerably. My family and coworkers have noticed a positive difference in my posture and demeanor after starting the treatments. I had abandoned exercise because of the extra pain, and am now gradually working back into a more active life. What a blessing after thinking for so long that no help was available except medication.
Ms Tara, just wanted to say, thank you again for your help with ordering the items I needed. My single wrap was getting warm after using it and I couldn't get it out of the machine, I had to use a pen to press on one side yesterday, a piece was broken off. I put the request in this morning. I'm truly grateful for all of you at Neurolumen, that I have been in contact with…to tell you the true, the instructions, advice from your team has helped me function better with managing my pains🙏🏽👏🏽😍. May blessings continue to flow! V/r, Shelia
Has Neurolumen helped you with your pain?
Would you like the let the world how much Neurolumen has helped out. 
Send Us a Testimonial For the Site
To See Neurolumen in the News Click Here